After 44 years at our beloved 666 Fifth Avenue gallery, we are moving! The building is undergoing a gut renovation, our lease has ended and for the moment we are relocating to an upstairs salon and office nearby. The last day we will be operating in our current...
read more
NEWS
Patricia Faber in Rapaport Magazine
The Hottest Estate Jewelry Styles Right Now/JUNE 12, 2023 | PHYLLIS SCHILLER
"Birth year" Rolexes, "gifted to celebrate someone's special birthday," are among the hot sellers at vintage watch and jewelry dealer Aaron Faber Gallery in New York, says co-owner Patricia Faber. "Until recently, Rolex dated their production by serial numbers, so it is possible, for example, to find a Date just made in 1993 for a 30-year-old's birthday gift."
Long gold chains are especially in demand among boomer-generation clients, "who are not wearing chokers and want striking jewelry." Many younger buyers are "interested now in watch collecting and estate jewelry in place of contemporary jewelry."
Branded pieces like Cartier, David Webb and Tiffany & Co. are always solid sellers, she continues. Demand for colored-stone earrings and rings "has been surprisingly consistent and strong, with a preference for bright colors, especially peridot, tourmaline, aquamarine. Turquoise is very popular." So are animal motifs: "Everybody loves animals, even when they are a brooch."
Not surprisingly, all of those categories are getting harder to find. "We work almost exclusively with private clients to source these."
"Watch This: The Market for Vintage Wristwatches Keeps on Ticking" By Sheila Gibson Stoodley Art & Antiques Magazine, April 2019
read more
Collector, historian, author, newsgroup moderator, watch designer, auctioneer, CEO, distributor, and retailer – which of your roles came first? My hobby and passion for horology and design has become my vocation. At first it was collecting, then researching/writing,...
read more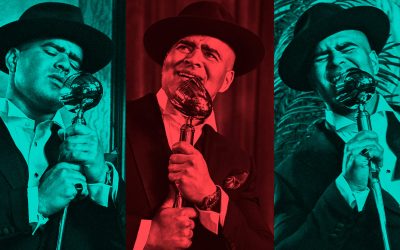 Check out Aaron Faber Gallery's watches featured in the 13-page editorial spread of WATCH! Magazine for January/February 2018.
read more
Check out Aaron Faber Gallery's full page feature in December 2017/ January 2018 issue of New York Lifestyles Magazine, page 23.
read more
Aaron Faber Reconvenes The Watch Collectors' Roundtable to Address New Trends in Swiss Watch Sales published on June 6, 2016 in PRWEB. Read the full article here.
read more