"I have worked with Felice at Aaron Faber for quite a few years now. She has helped me find quite a few dream watches over the years and I'm 100% satisfied. They offer a 2 year warranty but I have never had an issue. My main issue with vintage watch dealers is trust. I have learned to trust Aaron Faber. A rare thing these days."
– Alex F.
"Although I have never visited the gallery in person, I have been having amazing shopping experiences with Aaron Faber Gallery for years. Felice has always gone out of her way to show me the best of their spectacular selection of contemporary jewelry. She seems to know what would work best for me even before I know it. It is quite something when you can have such a personal shopping experience from a remote location. She sends me the photos and information I need to make a good, sound decision; I highly recommend this gallery and this salesperson!"
– Holly K.
"My fiancée and I were shopping for an engagement ring along 5th ave, and we just finished browsing at Harry Winston when we came across Aaron Faber. Jackie took care of us as she showed us around the gallery. We found a design that my fiancée liked but it had to be a special order to have it sized for her along with a slight variation of the design compared to what we saw in person. We are living overseas and only had a few days left in New York, but Jackie kept in contact with us through out the process. She sent us the GIAs of some candidate loose diamonds, although we decided to get our diamond elsewhere which was no problem. The order was delayed quite a bit because of reasons beyond our control (e.g. consecutive snow storms in NY), but eventually it was completed. Jackie sent us a photo and we were both very excited. The ring was shipped directly to me overseas along with certifications, documents that came with the diamond. The photo we received did not do it justice, the result was stunning. My fiancée was in tears of happiness upon receiving it. She being a jewelry designer herself, was so overwhelmed. If she were to design the ring herself, this would be the result."
-Chris A.
"Born and raised in Vreden/Germany there is only one option to choose a Ring: It has to be a NIESSING! Living at the East Coast of the US of course Aaron Faber is the place to go for that. Pamela was very eager and supportive even with my definitely very special ideas about the way I wanted to propose. And she made thing happen in a impossible short amount of time that I needed. NIESSING is THE Brand for unique designed jewelery, so I was happy to get their Rings in the US, with Pamela's help."
– Wilhm K.
"Felice, What a pleasure! I enjoyed the beautifully wrapped masterpiece.  It is now on my wrist and I feel restored each time I look at the distinct face.  Thanks so much for taking such good care!  It was my birthday present to myself.  A real pleasure to do business with you. You took really good and considerate care of me."
– DS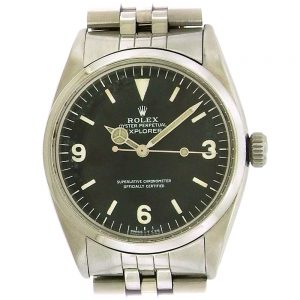 "I just received the pics from our wedding this summer and saw a picture that made me think of you. Anna loved her Niessing engagement rings so much that she wanted it to be her wedding ring."
Raheel, Denmark
FEEDBACK FORM
Please let us know how we're doing, how the site is working for you,
or if you have any question you think we can help with